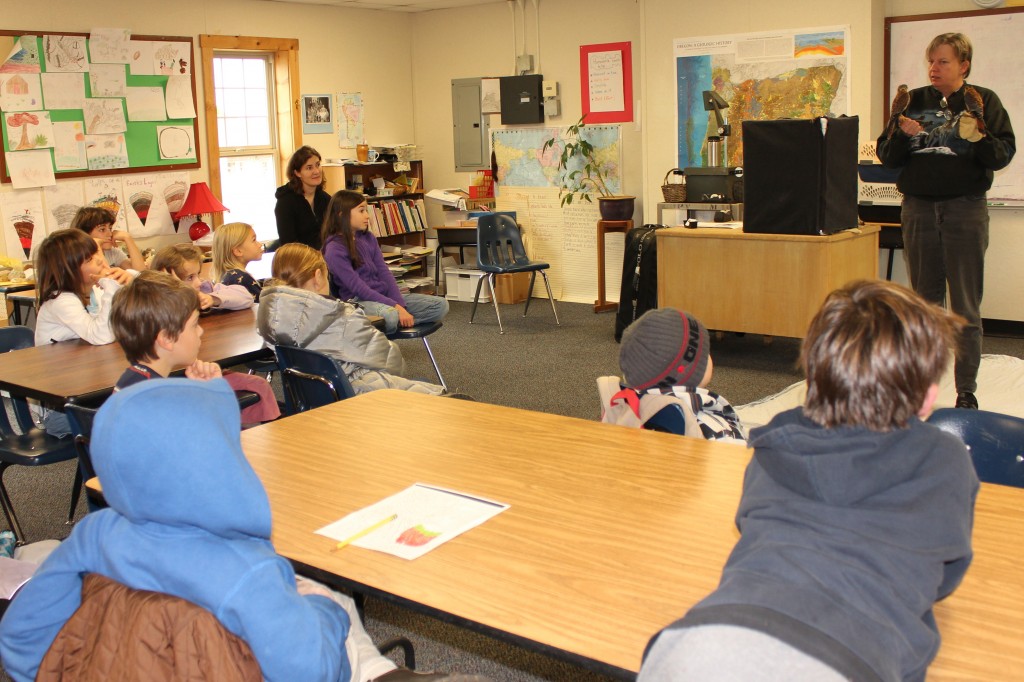 Badger Run Wildlife Rehab is open for tours, by appointment only, 365 days a year. We also offer educational presentations at your location. During tours and presentations, you will meet some of our Animal Ambassadors, learn about wildlife rehabilitation, and learn many things that you can do to be good stewards of the environment and what you can do to help injured, sick, or orphaned wildlife.
Minimum donations are requested to help cover our costs of caring for injured and orphaned wildlife.
On-Site Tours
Our on-site tours include most of our Animal Ambassadors, including our resident Bald and Golden Eagles. Suggested donations for tours of the Badger Run Wildlife Rehab Public Education Facility are $5 per adult, and $3 per child, with discounts available for large groups or other not-for-profits.
Call us today at (541) 891-2052 to schedule your tour appointment.
Off-Site Presentations
Off-site educational presentations include 2-4 or more, depending on desired presentation length, of our Animal Ambassadors at your location.
Suggested donations for off-site presentations are:
Up to 1 hour: $150 minimum donation
1 to 2 hours: $250 minimum donation
3 hours or more: $350 minimum donation
Discounts may be available for not-for-profits, schools, and repeat events on an individual basis. Outside of the Klamath Basin, travel expenses may apply.
Call us today at (541) 891-2052 to schedule or inquire about an off-site presentation at your location.