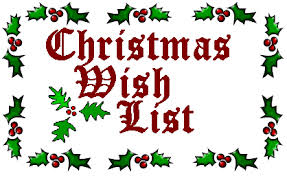 Dear Santa,
All of us volunteers at Badger Run Wildlife Rehab have been especially good this year, and the Animal Ambassadors have been on their BEST behavior for presentations. I hope we are on your "nice" list! Here is what we would like for Christmas:
A set of snow tires or chains for the 2012 Tundra
Donations to help us finish our 120′ reconditioning flight pen
A large carport to house the tractor
Dog food (dry especially)
Cat food (both dry and canned)
Any sort of seed/chicken food/cracked corn, etc to feed the mice and rats we raise for food.
Cash donations of any kind to help us keep doing what we do!!
Thanks Santa!
We'll leave some muskrat stew and hay out for you and the reindeer on Christmas eve!